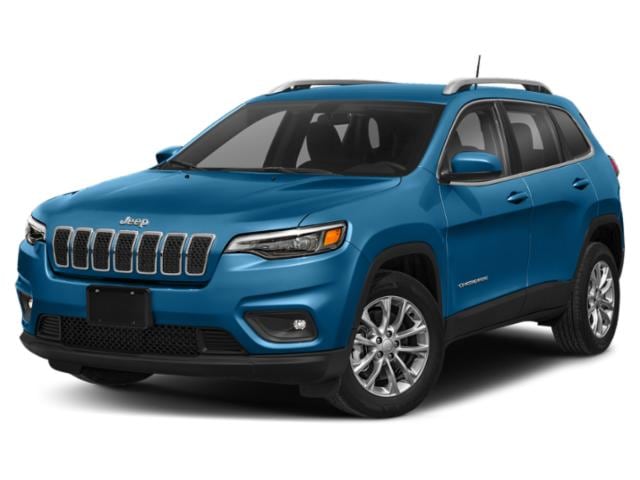 Jeep Dealership in Michigan
Does test-driving some Jeeps for sale near you sound like an excellent way to spend your weekend? If you've been pondering the idea of getting another vehicle, it makes sense to get something you're proud to drive. If you want to ensure you get into a rugged SUV, then we're the right Jeep dealer in Kalamazoo to visit! Vicksburg CJDR is a trusted purveyor of vehicles from Chrysler, Jeep, Dodge, and Ram, ensuring there's a massive variety at our location. You could go to a dealer that has only a couple of different Jeep Wrangler models in stock. But, you'll want to look at each trim level, color, and package available for them. Luckily, you don't need to waste your precious free time traveling to dealerships. We have countless Jeeps for sale near you to browse. Our massive inventory is a great reason to choose us as your go-to Jeep dealership in Michigan, but it's far from the only one. We also provide a dedicated staff ready to help you explore your various options and assist in any way possible. Upon your first interaction with our associates, you'll feel comfortable knowing we'll enable you to move at your own pace. Are you already know which Jeep Grand Cherokee you want? Or, do you like us to elaborate on the specs of each model we have available? Serving you is our primary goal. 
Have you been checking out some of Jeep's latest models? It's no secret that Jeep has been making some of the most formidable American SUVs on the market due to extensive testing. If you've been impressed by past models, then we're sure that a 2021 Jeep Cherokee will blow your mind! These affordable SUVs are as comfortable heading downtown for the weekend as they go off the beaten path. Some updates to the exterior provide a sportier and bolder look when compared to previous Jeep Cherokee generations. Being a certified Jeep dealer in Kalamazoo, we have all the trim updated trim levels for these SUVs. Each trim offers a different set of interior and exterior options, allowing you to get into a vehicle that matches your unique tastes. One of the most impressive aspects of this new generation of Jeeps for sale near you is the technology they offer.
Jeep Wrangler Near Me
Whether you're interested in the Jeep Wrangler or Grand Cherokee, you'll find a wealth of features to improve safety and provide more convenience. For example, an available 4G wi-fi hotspot makes it a breeze to stay connected while on the move. Another compelling reason to head to a Jeep dealership in Michigan is how much you could save on a new model. Leasing, financing, or purchasing from a certified Jeep dealer near Kalamazoo could yield thousands in savings. We have special offers available through the manufacturer as well as exclusive dealer discounts. You may be under the impression that you'll need to break the bank to get a 2021 Jeep Grand Cherokee, but these savings will make getting a new vehicle a distinct possibility! 
Although we're a Jeep dealership in Michigan that you can count on having the latest models, we're also an excellent place for those seeking pre-owned solutions. Many clients who visit us do so with a limited budget, which might be an issue with many other dealers in the area. You can rest easy knowing we have affordable and reliable used Jeeps for sale near you to browse! The benefits of a used car are undeniable, especially when your finances are tight. Nobody wants to worry about whether the vehicle they're buying is reliable. Despite Jeep models being some of the longest-lasting SUVs on the road, we still take the time to look over ours. Powertrain inspections help us detect any potential issues before contemplating accepting a pre-owned vehicle onto our lot. It's also routine for us to gather crucial information such as history reports or title status to confirm you can shop with us as your primary Jeep dealer in Kalamazoo. As a result, you'll find dependable models from a wide selection of different manufacturers aside from Chrysler, Jeep, Dodge, and Ram. If you do have any questions or concerns, a member of our team will be there to put your mind at ease or provide useful advice. Expect honesty and integrity from any Jeep dealership in Michigan. It pays off to feel optimistic about the automotive source you use. Asking any of our previous clients will reveal that we go above and beyond to achieve the satisfaction they deserve. We're even available six days out of the week and can be contacted online at any time through our website's messaging feature. No matter if you're seeking new or pre-owned models, we're a Jeep dealer in Kalamazoo that will make things accessible for you. If you're ready, you can arrange an appointment with us online or head over to our convenient location. For a reputable Jeep dealership in Michigan, head over and see us this weekend at 13475 Portage Rd, Vicksburg, MI 49097.
Make an Inquiry
Hours
Monday

08:30AM - 08:00PM

Tuesday

08:30AM - 06:00PM

Wednesday

08:30AM - 08:00PM

Thursday

08:30AM - 06:00PM

Friday

08:30AM - 06:00PM

Saturday

09:00AM - 04:00PM

Sunday

Closed