Search for Hemi the Mascot on our website!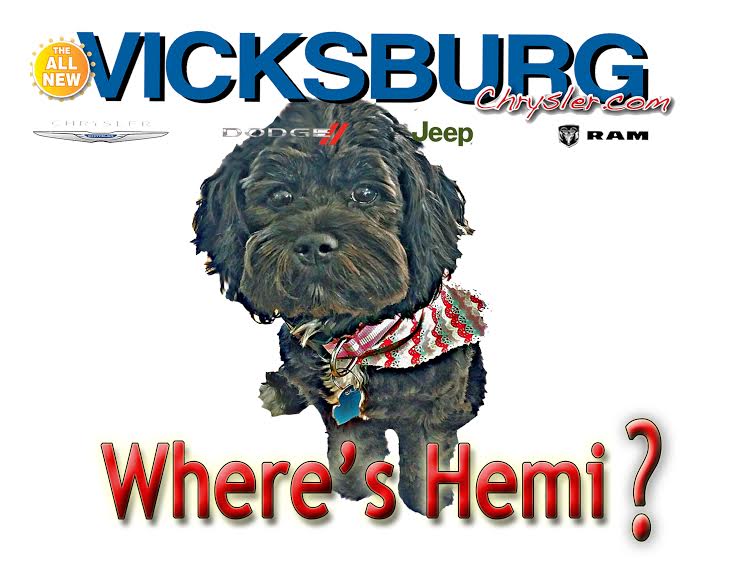 Hemi is LOST!  Can you find her??  Search through the vehicles on our website!
HINT: Search vehicle description pages....she will be within the photo section of either a NEW or USED vehicle. 
If you find her, add it to the comments section on the right side of this page.  Tell us where you found her and we will put your name in a drawing for a BIG FLAT SCREEN SMART TV!!!!  
When we receive your information, our Internet department will send you a Coupon for a FREE $500.00 off the purchase of a NEW or USED vehicle
for finding HEMI!
(in ADDITION to the entry for the TV)
**coupon MUST be presented to sales department the day of first contact
**coupon is not in conjunction with any other offer
**not valid with TrueCar pricing
Make an Inquiry
**Coupon not applicable with any other offer