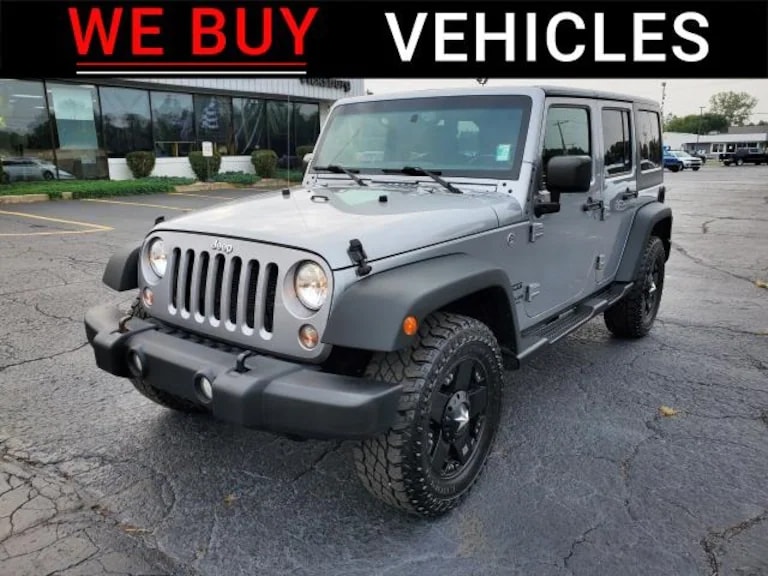 Battle Creek is a beautiful area to explore the world around you. Get out of the office or workplace for awhile, and trudge the trails of America with our used SUVs in Battle Creek. Not only will you get trail rated goodness from our Jeeps for sale, but you'll also get highly convertible options like the Jeep Wrangler. Make Vicksburg CDJR your preferred Jeep dealer in Battle Creek.
Used Jeeps for Sale
You might have noticed that people are flooding into dealerships this year to buy used vehicles. What's behind this latest trend and shift in priorities this year? Exactly why are people making a used Jeep a priority instead of just a budget-conscious option?
Better Data
Shopping used was once a roll of the dice. You couldn't know a lot about your model except what you saw and how it performed on a test drive. Like all industries, the used vehicle industry benefits from the storm of information made possible by the Internet. Now you can research a used model's past with ease. Our free Vehicle History Reports allow you to see how many people owned your Jeep, how they treated it, and how many times it was serviced or repaired over the years.
Better Selection
As used vehicles became more credible, people began to realize the value of their pre-owned models. Owners from the last 20 years really strive to take great care of their vehicle so they can sell it back later. As used models become even more valuable to people like you, you'll find that most pre-owned models are highly detailed and very well cared for. You'll also find no shortage of models to choose from. Designs from throughout the ages are now on used dealership lots.
Better Savings
The ways in which used vehicles save you money has grown even more impressive over the last few years. Dealerships used to kind of let you figure things out for yourself, but you'll notice mighty savings on pre-owned and certified pre-owned models. Customers don't just save on money down or monthly payments. They're also going to save money on the little things, such as car insurance and tax registration. Used vehicles aren't as demanding on these points, freeing up more money for you to enjoy life in your pre-owned Jeep.
Better Reliability
Used vehicles now are detailed, well-conditioned, and made to last. Unlike models from 50 years ago that were conditioned to go just 100,000, your more modern used vehicles are going to reach 200,000 miles or above in most cases. So you can really buy a vehicle with some serious miles on it without worrying that it's only going to be there for a few years. Used vehicles are going to be on the road for decades, too.
Contact our Battle Creek Jeep Dealership
Jeep sells so many of today's most revered used SUVs in Battle Creek. They've got trail rated muscle going back decades. Make one of these beloved and tested warriors your next SUV. Contact a dealership that really wants to be your Battle Creek Jeep dealership: Vicksburg CDJR.